Co-working Spaces
Spacious offices to meet with your team
Event Spaces
Hold memorable events at one-of-a-kind venues
Private Homes
Cosy, ambient spaces, your home away from home
Unique Spaces
Learn, network, and enjoy large events
With Years of Experience, We're Your Go-To Place for Venue Management
Managing your venue can be a logistical and creative nightmare, especially since you have to keep up with it day-to-day. This is where we come in: Venuerific Management Service will manage everything from your enquiry to post-event.
Managing Top Event Spaces Such As…
wework

distrii singapore

civil service club singapore (CSC)

bridge+

Venuerific's Private Venue Management is proud of its management of over 20+ unique venues around Singapore, with each providing unique spaces for birthdays, corporate events, weddings, meetings, and other celebrations.
Our Private Venue Management system takes your venue marketing, enquiries management, and event execution to new heights. We are proud of our expert management of spaces around Singapore, home to any and all celebrations.
Trusted By:
WeWork Singapore Suntec Tower 5
WeWork Singapore 9 Battery Road
WeWork Singapore 21 Collyer Quay
Distrii Amphitheatre
Bridge+ 79 RR
Civil Service Club Changi
Civil Service Club Tessensohn
Civil Service Club @ Bukit Batok
And much more!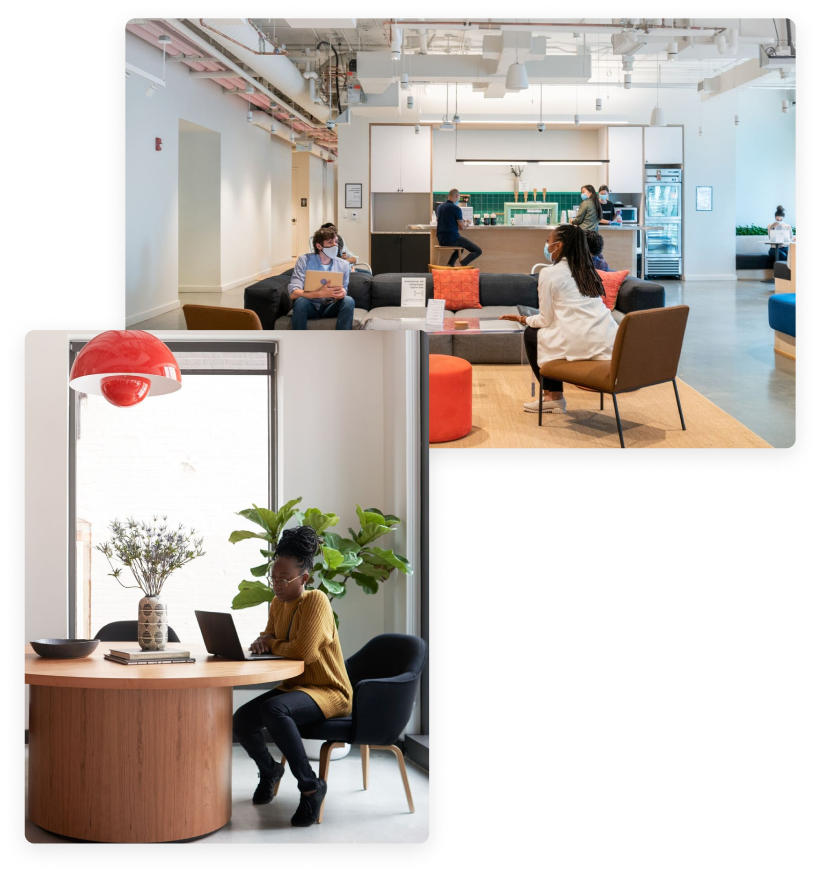 What will you get
Venuerific has the experience necessary to manage a variety of venues and to host all kinds of events. From high-profile corporate dinners to personal milestones such as engagements, birthday parties, and weddings, we have what you need.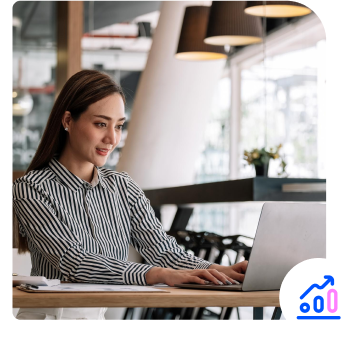 Implement a proven management and marketing methodology
Proactively manage all venue sales inquiries
Manage the paperwork trail for all venue inquiries and sales
Coordinate all aspects of a clients event/function requirements
Manage the event on the day/night
Provide venue follow up services
Access to enviable database of corporate clientele
Maximised venue utilisation
Increased client satisfaction with your venue/facilities
Increased venue revenue and profits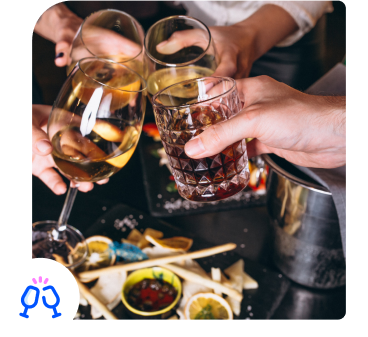 Our Latest Event
Venuerific has the experience necessary to manage a variety of venues and to host all kinds of events. From high-profile corporate dinners
Your Place Is In Good Hands.
Venuerific has been the standard for venue management and events planning for almost a decade. We've got this and we've got you!
Professionalism
Trustworthy
%
Experienced
FAQ Section
How to get started with Private Venue Management by Venuerific?
Launching your venue under Private Venue Management by Venuerific (PVM) is quick and easy. To get started, be prepared to evaluate your venue and your booking system and understand the biggest problem points you are facing whether it is manpower issues or even event executions at your venue.
Once you know the strengths and weaknesses of your venue, your events team, its booking system, the Venuerific team will then undertake your venue marketing, enquiries management, and event execution.
The team at Venuerific can set goals with you when it comes to promoting your venue. Before you get started, however, you must first know how to manage it—which works best and easy with our own venue management system. Keep information such as your venue name, business registrations, and company logos up-to-date.
To start with your venue promotion, Venuerific first guides you on what information you should provide and make transparent to your customers.
For example, the Venuerific platform makes it easy for you to upload photos, videos, and even a 360-degree look into your venue. (A bonus? You can also turn to Venuerific's Video and Photo production services for the best looking digital content of your space!)
For enquiries management, team Venuerific has its own centralised system for managing your enquiries. Through its own proprietary Customer Relationship Management (CRM) system, Venuerific can track and communicate conversations with interested customers.
Beyond promotions through this method of contact, our CRM system also mainly converts your leads into revenue. As a smart venue management software, it can not only market but also grow your business by using it to track team productivity, track calendars, and more.
With Private Venue Management by Venuerific, you not only have the best methods to market your business, but also a way to manually start automating your services. How does that help? You also save time and energy without having to break the bank.
Venue marketing can also come in the form of social media presence. Your consultants can also closely work with you when it comes to promoting your venues online and offline, such as hosting an event with Venuerific's database of corporate event organisers at your space.
As a bonus, Venuerific also makes it easier for you to share your latest promotions and announcements with your customers. With our personal dashboard of features, you can update your venue information in a blink of an eye—which is best when you have special limited promotions.
When it comes to executing your events, the team at Venuerific can give you a helping hand as well. Venuerific team has a team of expert events team, knowledgeable and experienced in event services such as productions and catering.
Our professional and trustworthy events team at Venuerific has collaborated with over 500+ clients for venue photography and over 300+ for video production. This is not just in Singapore too!
We have worked with various brands in Southeast Asia, which we believe gives us an edge in sharing your brand story in a unique and refreshing way.
In a nutshell, the Venuerific Team works holistically with venue owners to create event perimeters that drive the best results in revenue. Whether this comes in the form of focusing on your social media platforms, managing your call schedules, or even just by responding to each and every enquiry in the most efficient and professional manner, we have got you covered.
What are the next steps to get started?
After you have evaluated the strengths, weaknesses, and needs of your venue, it is time to get in touch with one of our venue consultants. Each of Venuerific's consultants has years of event management experience, and has handled a spectrum of venue and event partnership projects. There is no doubt that you are in good hands.
However, as experienced as our representatives are, they cannot move forward without your input. Collaboration is essential to any project after all. Before your meeting with our consultants, make sure that you have important information about your venue such as your full floor plan, your venue permits, and your venue space limitations.
Remember that full floor plans have to include the structures of your venue. What are these? This includes the location of your venue's walls, doors, stages, windows, elevators, and stairs (if your venue has stairs and elevators, it's good to note where these will lead too).
Moreover, your floor plan should include amenities or mechanical equipment such as your tech board, electrical systems, karaoke/console area, and whatever else your venue offers. This information helps potential customers—and our team—envision your venue and how it fits into their event plans.
Generally, floor plans are an outline of your venue. Rather than give a list of your services, floor plans help potential customers envision them. Because of this, even without a response yet from the team at Venuerific, your venue can promote itself.
For example, some parties have specific needs: a pool party needs a pool and a karaoke night needs a karaoke system. By giving your customers an immediate look into what you have to offer, it is likely that they will engage with you interested in the specific amenities you offer.
Even better, they may even trust you more, because your services are no mystery; they are something you are proud to share with the world.
Venue permits, on the other hand, include location, parking, and capacity permits. These give the team at Venuerific an idea of what your venue has made progress with over the years—permits are also a way to gauge the types of events you are willing and able to host.
Lastly, space limitations have to be considered because like floor plans, they give a clear idea of what your venue has and does not have. Limitation also comes in the form of hours. Are you a coworking space and looking to optimise the space only after the hours of operation for members for the commons area? In such case, knowing which hours you're willing to open up the space for public to rent the space would be good to have thought of.
Sharing your space limitations during consultation makes it easier to adjust your venue details should gathering policies be implemented once again but also for your core business to not be affected.
Once these are provided, our team will conduct an internal evaluation and then reach out for a collaboration discussion. Keep your lines open for communication and expect follow-up questions from our team. This is a collaborative effort after all!
As mentioned above, our team is more than happy to entertain your questions and concerns. Your venue is our utmost priority, so we hope you understand if we ask for more information or background about your beloved location.
Who should consider having Venuerific as their venue management partner?
What is great about the service of Private Venue Management by Venuerific is that it is beneficial to anyone with a venue. No matter how far along (or big) your venue business is, Venuerific's 10 years of tried and tested system of promoting, managing, and organizing your information will be of use.
For new venue business owners, this is a great investment for your venue's future. Any venue can be great and profitable, but not every venue has the budget to start with a large department of personnel.
If you are building your team from the ground up, it's understandable that you do not want to put all your eggs (money) in one basket (employing a complete team immediately, with back-up).
This is where Private Venue Management by Venuerific comes in.
With this service, you can save money on marketing and save time on the organizing system you use. However, you will still create clean and professional content that will surely reach your target audience (thanks to our team of strategic and experienced consultants!)
For more established venue business owners, Private Venue Management by Venuerific also helps in updating your ways of managing your system. Our CRM, as mentioned above, produces clean results every time it is used.
Because of these, your time in sales and marketing are saved, granting you the freedom to focus on other endeavors—like where your venue is headed next! (Wherever that is, we at Venuerific will make sure to be there to support your next steps too.)
It's important to note and remember that the Venuerific team is happy and excited to help you. As an experienced, fuss-free partner that has closely worked with venue owners for years, Venuerific is focused on growing together with you.
Also as an experienced, fuss-free partner that has closely worked with venue owners for years, Venuerific knows how its little efforts in helping you with your venue go a long way. These efforts plant seeds that you will harvest in the future—maybe to your next venue, next amenity, or next set of promos!
For venue developers, Private Venue Management by Venuerific can also be for you. It is a common misconception that creating venues is the same as managing them. As experts in the field, most of us know that this is not true.
Venuerific will take care of the heavy lifting: responding to your enquiries, counting your own stats, and even recommending you to potential passionate customers. On your end, you will only have to provide information, learn our user-friendly system, and focus on what you want next for your venue.
Together, we will not only be focused on taking care of your venue, but also on bringing in significant revenue that would otherwise take too much time and effort to gather alone.
So, whether you are starting up your business in venue ownership, caring for a legendary well-beloved space, or simply managing a 5-star hotel, the Private Venue Management by Venuerific system has something to offer to you. All you need is an open mind and your phone…to contact us today!