Terms & Conditions
If you have any further questions, reach out to us here.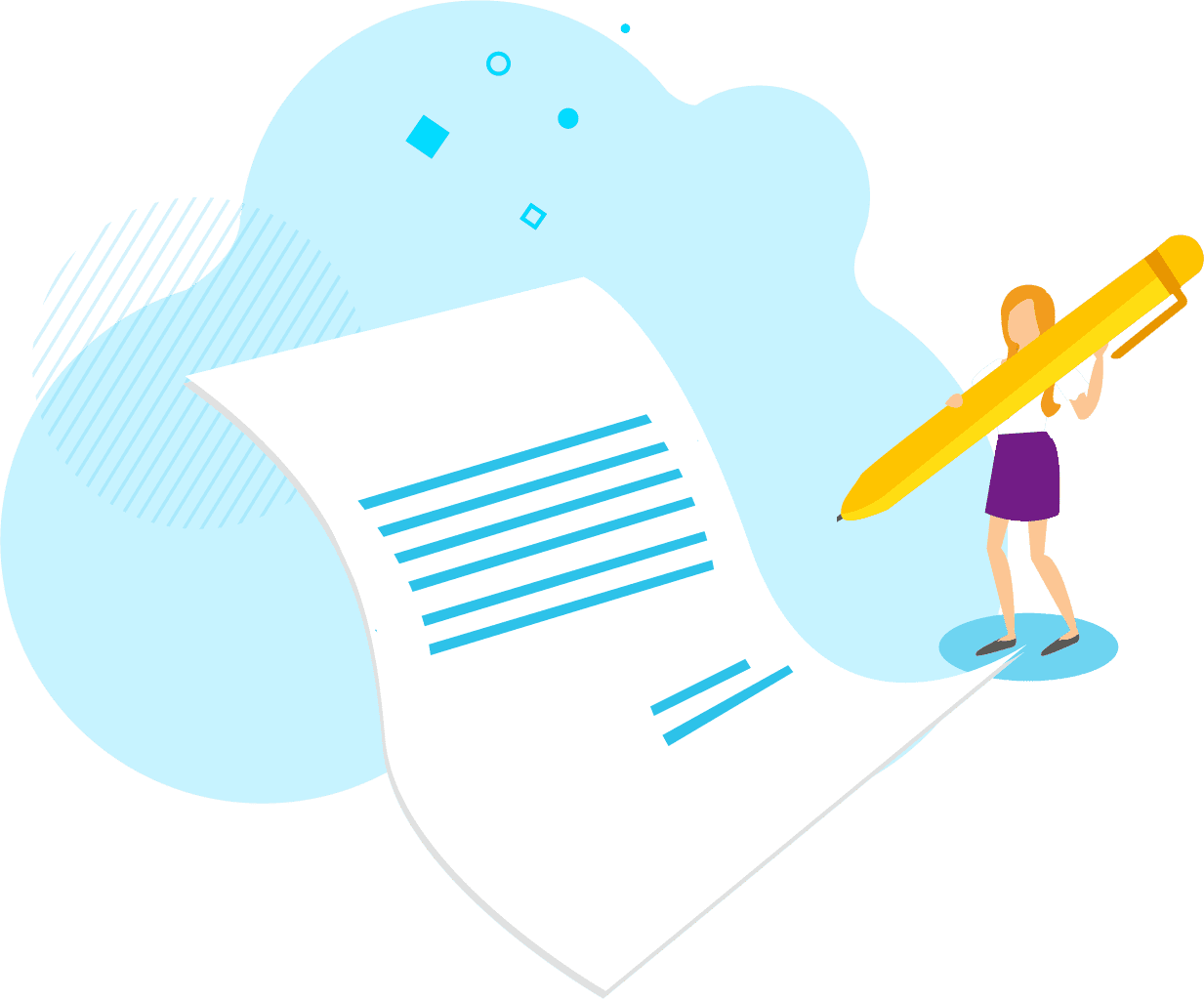 Member and Venue Owner Information
"Your Information" is defined herein as any information and materials, including without limitation photographs, email, document, and information you provide to Venuerific or other users in connection with your registration for and use of the Services. You are solely responsible for Your Information. You agree that Venuerific merely acts as a passive conduit for your online distribution and publication of Your Information. To enable Venuerific to use Your Information without violating any rights you might have in that information, you hereby grant us a non-exclusive, worldwide, perpetual, irrevocable, royalty-free, sublicensable (through multiple tiers) right to exercise all copyright, publicity rights, and any other rights you have in Your Information, in any media now known or not currently known. Venuerific shall have complete discretion in how it chooses to display, use or dispose of Your Information in connection with the Site and Services. As part of our Services, Venuerific shares photo updates with Members. You agree Venuerific may, in its sole discretion, publish photos you submit on the Site across social media services including Facebook®, Twitter®, Pinterest®, and similar sites.
You represent and warrant to Venuerific that Your Information submitted (a) will not be false, inaccurate, incomplete or misleading; (b) will not be fraudulent or involve the sale of counterfeit or stolen items; (c) will not infringe any third party's copyright, patent, trademark, trade secret or other proprietary right or rights of publicity or privacy; (d) will not violate any law, statute, ordinance, or regulation (including without limitation those governing export control, consumer protection, unfair competition, anti-discrimination or false advertising); (e) will not be defamatory, libelous, unlawfully threatening, or unlawfully harassing; (f) will not be obscene or contain child pornography or be harmful to minors; (g) will not contain any viruses, Trojan Horses, worms, time bombs, bots or other computer programming routines that are intended to damage, detrimentally interfere with, surreptitiously intercept or expropriate any system, data or personal information; and (h) will not create liability for Venuerific or cause Venuerific to lose (in whole or in part) the services of its ISPs or other partners or suppliers.
Intellectual Property Rights
All Site contents including text, graphics, editorials, data, graphs, designs, scripts, photographs, music, sounds, images, software, videos, designs, typefaces and other content (collectively "Proprietary Material") that are accessed on the Site are owned by Venuerific or used by permission. Proprietary Material is protected by the domestic and international laws of copyright, patents, and other proprietary rights and laws. Users may not copy, download, use, redesign, reconfigure, or retransmit anything from the Site without Venuerific's express prior written consent. Any use of such Proprietary Material, other than as permitted therein, is expressly prohibited without the prior permission of Venuerific and/or the relevant right holder.
The service marks and trademarks of Venuerific, including without limitation [www.venuerific.com] and the Venuerific logo are service marks owned by Venuerific. Any other trademarks, service marks, logos and/or trade names appearing on the Service are the property of their respective owners. You may not copy or use any of these marks, logos or trade names without the express prior written consent of the owner.
Flash Deals
Flash Deals are not transferable, nor for resale, and not redeemable for cash. All communication between event organiser who books the flash deal and the venue owner is to be directly in between and Venuerific will not be liable to the conditions concerning Flash Deals. Venue Owner reserves the rights to stop the Flash Deals anytime and also cancel the event due to limitation.
Copyright Policy
Venuerific respects copyright law and expects its users to do the same. Venuerific has adopted and implemented a policy that provides for the termination in appropriate circumstances of registered users or other account holders who repeatedly infringe the rights of copyright holders.
Links to Third-Party Sites
The Services may include links to other sites and services that are not operated by Venuerific. We are providing these links to you only as a convenience and are not responsible for the content or links displayed on such sites. You are responsible for and assume all risk arising from your use or reliance of any third-party sites.
Termination or Account Cancellation
The information contained in this Site, including these Customer Terms and the policies are subject to change at any time, without notice to you, at our sole discretion. Venuerific makes no commitment to update the materials on the Site, including information that may be out of date. Venuerific reserves the right to, at any time and without notice, modify, suspend or terminate operation of or access to the Site, or any portion thereof, or interrupt the operation of the Site, or any portion thereof.
Venuerific also reserves the right to terminate any user account upon breach of the Customer Terms. You may not use the Site or any content in violation of any applicable laws or regulations, including without limitation Singapore's export laws and regulations. In the event of a termination due to a breach, you will remain liable for all amounts due here under.
No Endorsement
Venuerific does not endorse any Members, Venue Owners, or any Venues featured on the Services. In addition, we do not attempt to confirm, and do not confirm, any Member's or Venue Owner's purported identity. You are responsible for determining the identity and suitability of others whom you contact via the Services. We will not be responsible for any damage or harm resulting from your interactions with other users of the Services. By using the Services, you agree that any legal remedy or liability that you seek to obtain for actions or omissions of other Members and Venue Owners will be limited to a claim against the particular Members or Venue Owners who caused you harm. You agree not to attempt to impose liability on, or seek any legal remedy from Venuerific in this regard.
Disclaimer
IF YOU CHOOSE TO USE THE SERVICES, YOU DO SO AT YOUR SOLE RISK. YOU ACKNOWLEDGE AND AGREE THAT VENUERIFIC DOES NOT HAVE AN OBLIGATION TO CONDUCT BACKGROUND CHECKS ON ANY VENUE OWNER OR MEMBER. YOU UNDERSTAND AND AGREE THAT THE SERVICES ARE PROVIDED TO YOU "AS IS" AND ON AN "AS AVAILABLE" BASIS. WITHOUT LIMITING THE FOREGOING, VENUERIFIC EXPLICITLY DISCLAIMS ANY WARRANTIES OF MERCHANTABILITY, FITNESS FOR A PARTICULAR PURPOSE, QUIET ENJOYMENT OR NON-INFRINGEMENT, AND ANY WARRANTIES ARISING OUT OF COURSE OF DEALING OR USAGE OF TRADE. VENUERIFIC MAKES NO WARRANTY THAT THE SERVICES OR SITE CONTENT, INCLUDING BUT NOT LIMITED TO, THE LISTINGS OR ANY VENUES WILL MEET YOUR REQUIREMENTS OR BE AVAILABLE ON AN UNINTERRUPTED, SECURE, OR ERROR-FREE BASIS. VENUERIFIC MAKES NO WARRANTY REGARDING THE QUALITY OF ANY LISTINGS, VENUES, OR ANY SERVICES OR SITE CONTENT, OR THE ACCURACY, TIMELINESS, TRUTHFULNESS, COMPLETENESS OR RELIABILITY OF ANY SITE CONTENT OBTAINED THROUGH THE SERVICES.
NO ADVICE OR INFORMATION, WHETHER ORAL OR WRITTEN, OBTAINED FROM VENUERIFIC OR THROUGH THE WEBSITE, APPLICATION, SERVICES OR COLLECTIVE CONTENT, WILL CREATE ANY WARRANTY NOT EXPRESSLY MADE HEREIN.
YOU ARE SOLELY RESPONSIBLE FOR ALL OF YOUR COMMUNICATIONS AND INTERACTIONS WITH OTHER USERS OF THE SERVICES AND WITH OTHER PERSONS WITH WHOM YOU COMMUNICATE OR INTERACT AS A RESULT OF YOUR USE OF THE SERVICES, INCLUDING, BUT NOT LIMITED TO, ANY VENUE OWNERS. YOU UNDERSTAND THATVENUERIFIC DOES NOT MAKE ANY ATTEMPT TO VERIFY THE STATEMENTS OF USERS OF THE SERVICES OR REVIEW OR VISIT ANY VENUES. VENUERIFIC MAKES NO REPRESENTATIONS OR WARRANTIES AS TO THE CONDUCT OF USERS OF THE SERVICES OR THEIR COMPATIBILITY WITH ANY CURRENT OR FUTURE USERS OF THE SERVICES. YOU AGREE TO TAKE REASONABLE PRECAUTIONS IN ALL COMMUNICATIONS AND INTERACTIONS WITH OTHER USERS OF THE SERVICES AND WITH OTHER PERSONS WITH WHOM YOU COMMUNICATE OR INTERACT WITH AS A RESULT OF YOUR USE OF THE SERVICES, INCLUDING, BUT NOT LIMITED TO, VENUEOWNERS, PARTICULARLY IF YOU DECIDE TO MEET OFFLINE OR IN PERSON BY WAY OF A VENUE VISIT OR OTHERWISE.
Indemnity
You agree to indemnify and hold harmless Venuerific and its officers, directors, employees and agents, from and against any claims, disputes, demands, liabilities, damages, losses, and costs and expenses, including, without limitation, reasonable legal and accounting fees (including costs of defense of litigation by third parties), arising out of, or in any way connected with: (a) your access to or use of the Services or Site Content or your violation of these Customer Terms; (b) your Member Content; and (c) your (i) interaction with any Member or VenueOwner, (ii) submitting of inquiries on a Listing, (iii) scheduling a Venue Visit or booking of a Venue or (iv) use of a Venue by you or any other Member.
Limitation of Liability
YOU ACKNOWLEDGE AND AGREE THAT, TO THE MAXIMUM EXTENT PERMITTED BY LAW, THE ENTIRE RISK ARISING OUT OF YOUR ACCESS TO AND USE OF THE SERVICES AND SITE CONTENT, AND YOUR BOOKING OF ANY VENUES VIA THE SERVICES, REMAINS WITH YOU. NEITHER VENUERIFIC NOR ANY OTHER PARTY INVOLVED IN CREATING, PRODUCING, OR DELIVERING THE SERVICES OR SITE CONTENT WILL BE LIABLE FOR ANY INCIDENTAL, SPECIAL, EXEMPLARY OR CONSEQUENTIAL DAMAGES, INCLUDING LOST PROFITS, LOSS OF DATA OR LOSS OF GOODWILL, SERVICE INTERRUPTION, COMPUTER DAMAGE OR SYSTEM FAILURE OR THE COST OF SUBSTITUTE PRODUCTS OR SERVICES, OR FOR ANY DAMAGES FOR PERSONAL OR BODILY INJURY OR EMOTIONAL DISTRESS ARISING OUT OF OR IN CONNECTION WITH THESE CUSTOMER TERMS, OR FROM THE USE OF OR INABILITY TO USE THE SERVICES OR SITE CONTENT, OR FROM ANY COMMUNICATIONS, INTERACTIONS OR MEETINGS WITH OTHER USERS OF THE SERVICES OR OTHER PERSONS WITH WHOM YOU COMMUNICATE OR INTERACT AS A RESULT OF YOUR USE OF THE SERVICES, OR FROM YOUR BOOKING OF ANY VENUE VIA THE SERVICES, WHETHER BASED ON WARRANTY, CONTRACT, TORT (INCLUDING NEGLIGENCE), PRODUCT LIABILITY OR ANY OTHER LEGAL THEORY, AND WHETHER OR NOT VENUERIFIC HAS BEEN INFORMED OF THE POSSIBILITY OF SUCH DAMAGE, EVEN IF A LIMITED REMEDY SET FORTH HEREIN IS FOUND TO HAVE FAILED OF ITS ESSENTIAL PURPOSE.
THE VENUE OWNERS SUPPLYING LISTING OR OTHER SERVICES ON THIS WEBSITE ARE INDEPENDENT CONTRACTORS AND NOT AGENTS OR EMPLOYEES OF VENUERIFIC. VENUERIFIC IS NOT LIABLE FOR THE ACTS, ERRORS, OMISSIONS, REPRESENTATIONS, WARRANTIES, BREACHES OR NEGLIGENCE OF ANY SUCH SPACE PROVIDERS OR FOR ANY PERSONAL INJURIES, DEATH, PROPERTY DAMAGE, OR OTHER DAMAGES OR EXPENSES RESULTING THEREFROM. VENUERIFIC AND ITS AFFILIATES HAVE NO LIABILITY AND MAY MAKE NO REFUNDS IN THE EVENT OF CANCELLATION, OVERBOOKING, STRIKE, FORCE MAJEURE OR OTHER CAUSES BEYOND THEIR DIRECT CONTROL, AND WILL HAVE NO RESPONSIBILITY FOR ANY ADDITIONAL EXPENSE OR OMISSIONS.
IN NO EVENT SHALL VENUERIFIC AND/OR ITS RESPECTIVE SUPPLIERS BE LIABLE FOR ANY DIRECT, INDIRECT, PUNITIVE, INCIDENTAL, SPECIAL, OR CONSEQUENTIAL DAMAGES ARISING OUT OF, OR IN ANY WAY CONNECTED WITH, YOUR ACCESS TO, DISPLAY OF OR USE OF THIS WEBSITE OR WITH THE DELAY OR INABILITY TO ACCESS, DISPLAY OR USE THIS WEBSITE (INCLUDING, BUT NOT LIMITED TO, YOUR RELIANCE UPON OPINIONS APPEARING ON THIS WEBSITE; ANY COMPUTER VIRUSES, INFORMATION, SOFTWARE, LINKED SITES, PRODUCTS, AND SERVICES OBTAINED THROUGH THIS WEBSITE; OR OTHERWISE ARISING OUT OF THE ACCESS TO, DISPLAY OF OR USE OF THIS WEBSITE) WHETHER BASED ON A THEORY OF NEGLIGENCE, CONTRACT, TORT, STRICT LIABILITY, OR OTHERWISE, AND EVEN IF VENUERIFIC AND/OR RESPECTIVE SUPPLIERS HAVE BEEN ADVISED OF THE POSSIBILITY OF SUCH DAMAGES. GOVERNING LAW; DISPUTE RESOLUTION.
You agree that all matters relating to your access to or use of the Site, including all disputes, will be governed by the laws of Republic of Singapore without regard to its conflicts of laws provisions. You agree to the personal jurisdiction by and venue in the state and federal courts in Singapore and waive any objection to such jurisdiction or venue. Any claim under these Customer Terms must be brought within one (1) year after the cause of action arises, or such claim or cause of action is barred. No recovery may be sought or received for damages other than out-of-pocket expenses, except that the prevailing party will be entitled to costs and attorneys' fees.
If a dispute arises out of or relates to this Agreement, or the breach thereof, you agree to try in good faith to settle the dispute by contacting Venuerific directly at [support@venuerific.com].
If a dispute arises out of or relates to this Agreement, or the breach thereof, and if the dispute cannot be settled through negotiation, you agree to try in good faith to settle the dispute by mediation administered by the Singapore Court of Justice under its Commercial Mediation Procedures before resorting to arbitration, litigation, or some other dispute resolution procedure.
If a dispute arising out of or relating to this Agreement, or the breach thereof, and if the dispute cannot be solved through negotiation, or mediation, you agree to settle the dispute by arbitration administered by the Singapore Court of Justice under its Commercial Mediation Procedures and its Consumer-Related Disputes Supplementary Procedures before resorting to litigation, or some other dispute resolution procedure. Judgment on the award rendered by the arbitrator may be entered in any court having jurisdiction thereof. If the dispute cannot be resolved through negotiation, mediation, or arbitration, then the parties shall be free to pursue any right or remedy available to them under applicable law.
Entire Agreement
These Customer Terms constitute the entire and exclusive understanding and agreement between Venuerific and you regarding the Services and Site Content, and any bookings of Venues made via the Services, and supersede and replace any and all prior oral or written understandings or agreements between Veneurific and you regarding the Services and Site content.
Assignment
You may not assign or transfer these Customer Terms, by operation of law or otherwise, without Venuerific's prior written consent. Any attempt by you to assign or transfer these Customer Terms, without such consent, will be null and of no effect. Venuerific may assign or transfer these Customer Terms, at its sole discretion, without restriction. Subject to the foregoing, these Customer Terms will bind and inure to the benefit of the parties, their successors and permitted assignees.
General Provisions
Failure by Venuerific to enforce any provisions (s) of this Agreement will not be construed as a waiver of any provision or right. This Agreement will be governed by and construed in accordance with the laws of the Republic of Singapore, without regard of its conflict of laws rules. This Agreement constitutes the entire agreement between you and Venuerific with respect to its subject matter. If any provision of this Agreement is found to be invalid of unenforceable, the remaining provisions will be enforced to the fullest extent possible, and the remaining provisions will remain in full force and effect. The Agreement will inure to the benefit of Venuerific, its successors and assignees.
Feedback
We welcome feedback, comments and suggestions for improvements to the Services ("Feedback") and you can submit Feedback by emailing us at [support@venuerific.com]. You grant to us a non-exclusive, worldwide, perpetual, irrevocable, fully-paid, royalty-free, sub-licensable and transferable license under any and all intellectual property rights that you own or control to use, copy, modify, create derivative works based upon and otherwise exploit the Feedback for any purpose.