Most Popular Vendor in our platform
Lily & Co.
lilyandcosg.com
At Lily & Co, we are a team of Event Stylists dedicated to styling beautiful spaces with the perfect details. It's about getting to know our clients on a personal level and transforming ideas into something truly amazing for them. We have an obsession with details, textures and colours to bring that design aesthetic and unforgettable experience to your big day.
Wedding Accessories
Decoration & Lightning
Wedding Cake
+ 2 more
Sarah's Loft
sarahsloft.com
Here at Sarah's Loft, we specialise in crafting customised cakes for birthdays, weddings and all sorts of special occasions. Genuinity and authenticity in our cake design is what we pride ourselves in. At the same time, we continue to work relentlessly on our recipe to bring forth good tasting cakes for your precious moment, to create beautiful memories with you.
Wedding Cake
Favors & Gifts
Sweet Corner
Starts from
5
Emcee Stan The Man
www.emceestanley.com
Singapore's Popular Emcee/Event Host for Physical, Virtual Events and E-commerce Livestream
Entertainment (DJ)
Entertainment Emcee
Starts from
5
RÓA provides a luxury gifting experience with our delicious decadent chocolate desserts that are Vegan, Gluten Free, Dairy-Free, Nut Free and Eggless. Indulge in Guilt-Free Desserts delivered to you!
Wedding Cake
Favors & Gifts
Starts from
5
Luna Bianca
www.lunabianca.com.sg
Luna Bianca provide the best for our brides, primarily importing our gowns from renowned European manufacturers. While Luna's Photography offering Pre-Wed Photoshoot and Actual Day Photography.
Wedding Accessories
Bridal
Flowers
+ 4 more
Starts from
5
Grain Singapore
www.grain.com.sg
Grain is an online restaurant that delivers healthy and tasty Meals On Demand, Meal Plans, as well as Catering. Browse our menu and order food you will love in just a few clicks at www.grain.com.sg/eat or via the Grain app on App Store or Google Play.
Starts from
5
Rasel Catering
www.rasel.com.sg
We are an award-winning company that pursues excellence and crafts every catering affair into an artisanal affair.
Starts from
5
My Bartender Pte Ltd
mybartender.sg
My Bartender offers Mobile Bartending and Liquid Catering services all over Singapore. Our mission is to make your events extra memorable through our planning and Services. Our hands are there to help you with your private parties, corporate events, weddings, BBQ events and more.
Catering
Others (Unique Services)
Event Rentals
Starts from
5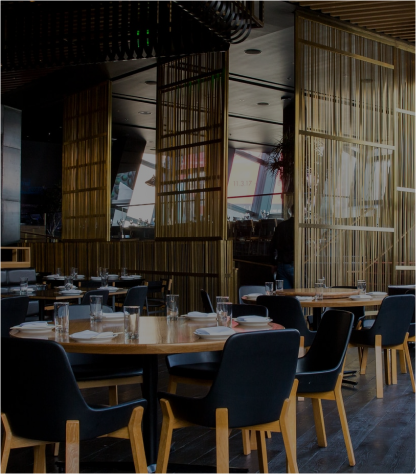 Event vendor rentals play a crucial role in the success of any event in Singapore. We at Venuerific know that the right vendors can help you create an unforgettable experience for your guests, while the wrong vendors can leave a lasting negative impression. Vendor rentals are essential for anyone looking to plan a successful and memorable event in Singapore. By choosing the right vendors, you can ensure that your event runs smoothly and that your guests have a fantastic time.
The benefits of event vendor rental options in Singapore with Venuerific include:
Professionalism: Professional event vendors have the experience and expertise needed to create a seamless and memorable event. They know how to manage all aspects of the event, from setup to cleanup, so you can focus on enjoying the occasion.

Quality Equipment: Event vendor rentals in Singapore can provide you with high-quality equipment, such as audio-visual equipment, lighting, and decorations, that would be difficult and expensive to purchase outright.

Stress-Free Planning: Hiring event vendors can take a lot of the stress out of planning an event. They can handle the logistics, leaving you free to focus on more important aspects of the event.

Cost-Effective: Event vendor rentals can be more cost-effective than purchasing equipment and supplies outright, as you only pay for what you need.

Customization: Event vendors in Singapore can help you create a customized and personalized event that is tailored to your specific needs and preferences.
Now that you know the value of finding event vendor rental in Singapore options, it is also good to know the types of event vendor rentals available in Singapore, each offering unique and essential services for your event.
Remember, Venuerific has the vendors for you—whatever you need and when.
Some of the most common types of event vendor rentals include:
Catering Services: Catering is a key aspect of any event, and there are many catering companies in Singapore that offer a wide range of menu options, from international cuisine to local favorites.

Audio-Visual Equipment: Audio-visual equipment, such as sound systems, projectors, and screens, is essential for events such as presentations, concerts, and conferences.

Lighting and Decorations: Lighting and decorations can transform a venue and set the mood for your event. From fairy lights to event theming, there are many event vendors in Singapore that specialize in lighting and decorations.

Furniture and Prop Rentals: Furniture and prop rentals can include chairs, tables, linens, tableware, and much more. This type of event vendor rental is essential for events such as weddings, galas, and banquets.

Transportation: Transportation is an important consideration for events, and there are many event vendors in Singapore that offer transportation services, such as limousine rentals and shuttle bus services.

Event Services: Event services can include event planning and coordination, security, and cleaning. These services are essential for ensuring that your event runs smoothly and that all aspects of the event are managed effectively.
This is by no means an exhaustive list, and there are many other types of event vendor rentals available in Singapore, depending on your specific needs and requirements. With the right event vendors, you can ensure that your event is a success, no matter what type of occasion it is.
Venuerific provides the vendors you need to liven up and complete your event. We hope that this guide has become an essential resource for anyone looking to plan an event in the city-state. Whether you're organizing a small gathering or a large-scale event, Venuerific will provide you with the information you need to make your event a success.
Check out Venuerific's list of prolific event vendor rental in Singapore options today! (Or list with us now!)
Frequently Asked Questions
The Venuerific Vendor Marketplace offers a selection of Asia's best caterers, event planners, make-up artists, decorators and more. With this new and exciting addition, Venuerific has truly become a one-stop shop for all of your event needs!
Simply go to the Venuerific Vendor Search Page to get started. From here, you will find the most popular vendors on the platform. These come in the form of production houses, bakeries, florists, caterers, and anything else under the sun (Clowns? Yes…them too!).
If you're looking for specific vendors, you can filter your search by choosing from our tags. Access these by pressing on the filter tab.

Planning top-tier events in Southeast Asia has never been easier!
The benefits of the new Venuerific Vendor Search Page include:
Fast access to the top event vendors in Southeast Asia

Shorter search times for different event vendors (caterers, make-up artists, decorators, florists, and much more)

Communication between vendors and customers made easy

One-stop shop for event venues and vendors, shaping your entire event planning in ONE marketplace!
Venuerific has been long dedicated to becoming the no. 1 provider of #DigitalSolutions in Asia — especially after it has achieved becoming Southeast Asia's Biggest Event Venue Platform.
With the addition of the Venuerific Vendor Marketplace, we believe we're closer to the goal of helping YOU plan your dream event. No more waiting!